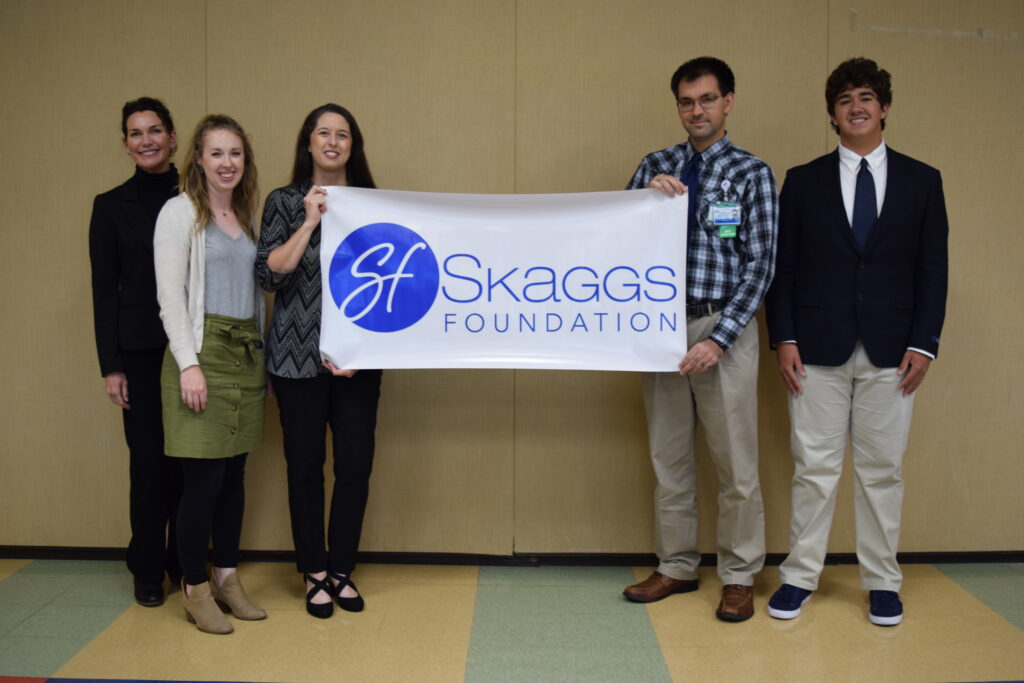 Skaggs Foundation has made another investment in the future of local healthcare – this time to the tune of $7,250. The foundation recently awarded 13 scholarships for the fall 2022 semester. Students who are receiving the scholarships range from graduating seniors to graduate students furthering their education.
"Skaggs Foundation is committed to supporting our local healthcare workforce, those who are furthering their careers as well as those soon to be entering the field," said Skaggs Foundation President Meghan Connell. "We are blessed to be able to provide a hand up to individuals, many of whom could not otherwise afford to continue their education."
Connell was thrilled to see so many graduating seniors pursuing careers in healthcare. Seven of the scholarship recipients are seniors representing Branson, Hollister, Forsyth, Blue Eye and Bradleyville high schools.
Fall 2022 scholarship recipients include Riley Arnold, Pilot Ascone, Hannah Blair, Janie Blevins, Tanya Carr, Marietta Hagan, Kollin Kolb, Kristofor Kranjec, Collette Lavoi, Gabriel Lavoi, Joaquin Londres, Marilyz Ortiz and Landry Stuart.
Since inception in 2002, Skaggs Foundation has awarded $453,950 in scholarships to students pursuing or advancing careers in healthcare. In 2022, 17 scholarships were awarded. Scholarship funds are made available annually from interest earned from two permanently restricted scholarship endowments. To be eligible, applicants must reside in Taney or Stone counties, or Boone County, Ark., be an employee of Cox Medical Center Branson or the family member of a Cox Medical Center Branson employee. Applications for the spring 2023 semester will be accepted Sept. 19-Nov. 7, 2022.