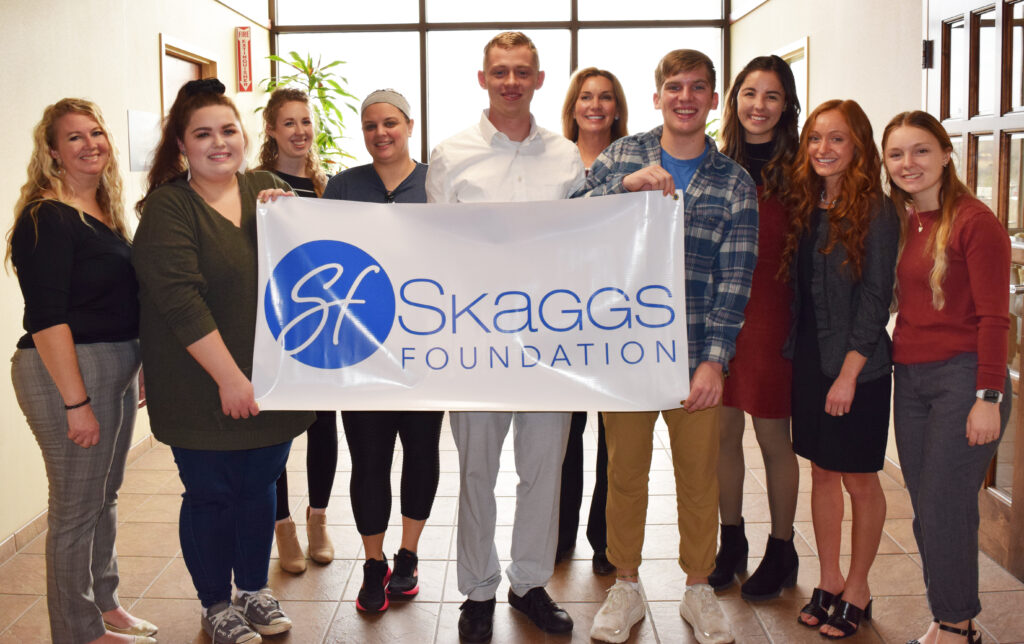 Christmas came early for 23 local college students when Skaggs Foundation awarded nearly $20,000 in scholarships to individuals pursuing or furthering careers in the medical field. The scholarships are for the spring 2023 semester.
Among the scholarship recipients is Kayci Norris-Hill, who started at Cox Medical Center Branson nearly 10 years ago as a nurse's aide. Today, Norris-Hill is an RN working towards her bachelor's degree. The mom of three said the Skaggs Foundation scholarship lets her accelerate her education. She hopes to graduate next December.
"This really helps me," Norris-Hill said. "This means I can advance my degree and be better for those who need me."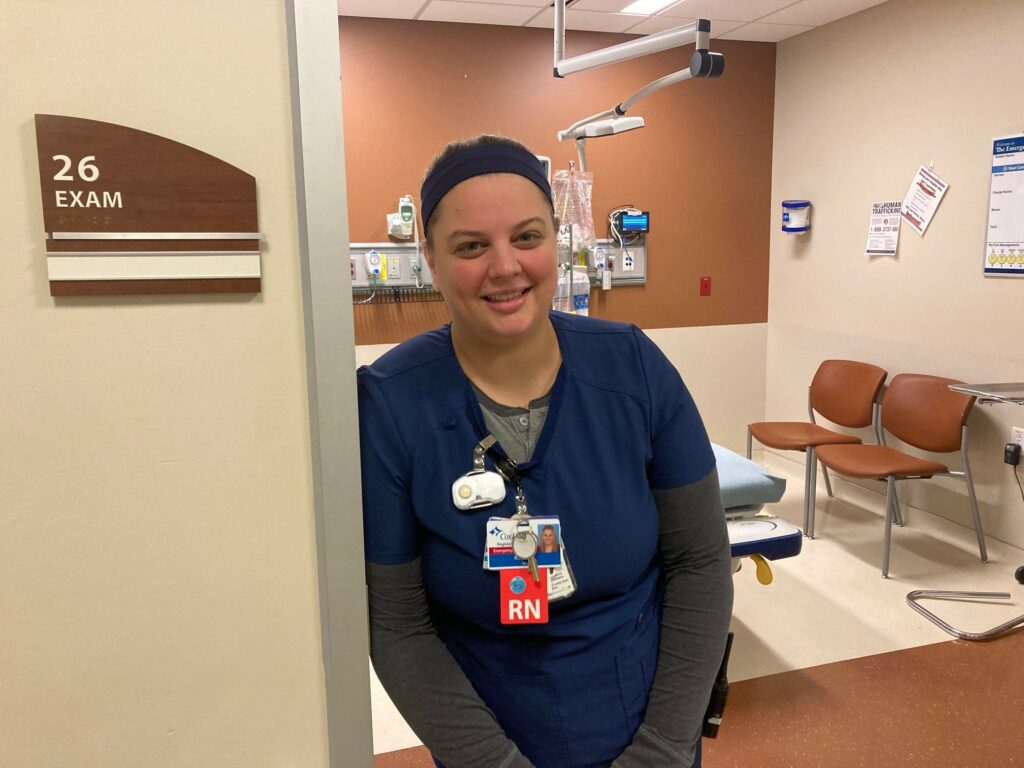 Skaggs Foundation President Meghan Connell said she hopes Norris-Hill's story inspires others who might be considering going back to school or furthering their career.
"We believe that by reducing the financial barrier, we are helping amazing individuals like Kayci reach their full potential," said Connell. "Kayci's hard work and dedication means she's not only a better provider for her family, but she's also a better caregiver for our community."
Spring 2023 scholarship recipients include: Carter Ball, Elizabeth Boldman, Brooklynn Box, Lexi Cain, Rafe Dillard, Clarissa Fogelquist, Lauren Garrison, Jared Gott, Susanne Hill, Jacob Holt, Kristofor Kranjec, Collette Lavoi, Kayci Norris-Hill, Regina Pellham, Quinn Roberts, Elizabeth Sawyer, Tiffany Short, Abby Swofford, Aimee Timmons, Annie Varhalla, Amanda Wilcox, Joelle Williams and Emily Wright.
Since inception in 2002, Skaggs Foundation has awarded $473,700 in scholarships to students pursuing or advancing careers in healthcare.
To be eligible, applicants must reside in Taney or Stone counties, or Boone County, Ark., be an employee of Cox Medical Center Branson or the family member of a Cox Medical Center Branson employee. Applications for the summer and fall 2023 semesters will be accepted February 20-April 3, 2023. To learn more about Skaggs Foundation's scholarship program or to apply, our scholarships page.