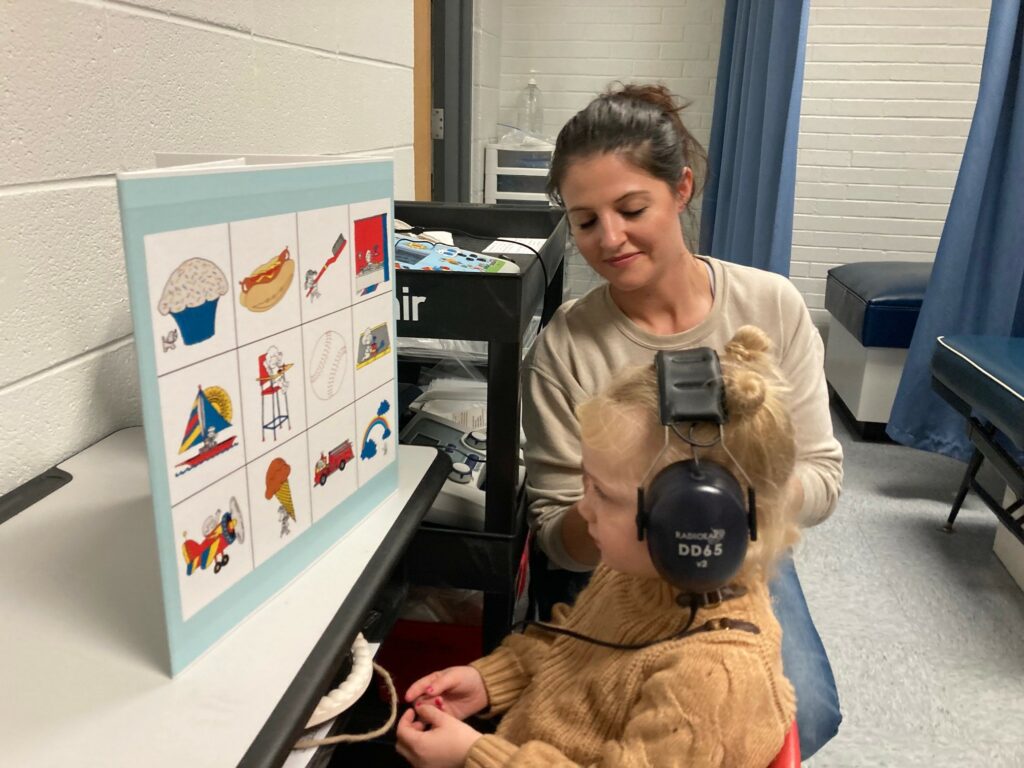 Crane School Nurse Sydney Coleman is turning a once intimidating test for young students into a fun, interactive game.
Through a Skaggs Legacy Endowment grant, Coleman purchased a Maico Pilot hearing tester designed specifically for children as young as 2 years old. She believes the new hearing equipment will help put students at ease when they make one of their first visits to the nurse's office.
"Preschoolers and kindergartners can get a little nervous when they have to come to my office, so if we have a game to play, it puts them at ease," Coleman said.
Coleman purchased the new equipment in late 2022 and she's already put it to use screening some preschool and kindergarten students. In the past, she used the same tester for the youngest children as she did for the older students. The tester beeped at varying decibels and students would need to indicate to her if they heard it. Now, the students simply slip on a pair of headphones and point to a child-friendly image on a board when they hear the prompt.
Six-year-old Waverlee Chapman said she liked the new testing equipment so much better that she was disappointed she didn't get to take the test more than once.
"The students don't see it as a test," Coleman said. "It's a game I get to play with them."